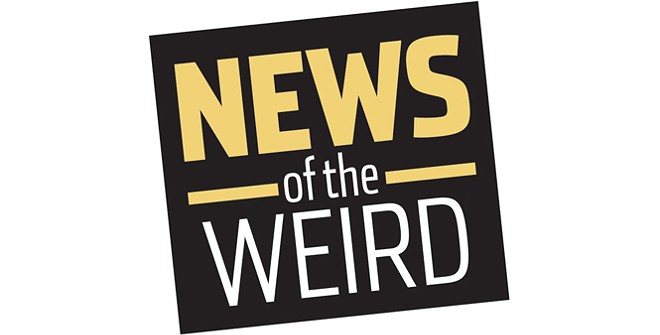 • Several sailors of the Royal Navy found themselves in over their heads on May 30 as their plan for a barbecue and beers got out of hand.
A witness told The Sun, "They were smashed and hadn't bothered to watch for the tide."
The Daily Star reported that one partier became cut off from the group, and when another went out to rescue him, they both struggled.
Emergency services had to be called in, and one of the sailors had to be lifted off a cliff with a winch, the coast guard confirmed.
The Royal Navy expressed its regret that emergency services were needed, but they "remain grateful for their help." [Daily Star, 6/8/2020]
• Shaun Michaelsen, 41, told police in Jupiter, Florida, he was only trying to be a "cool father" when he let a friend's 12-year-old daughter drive his Jeep on June 8.
Officer Craig Yochum saw the Jeep make an illegal U-turn and speed away, the Associated Press reported, so he followed as the vehicle hit speeds of 85 mph in a 45 mph zone.
The underage driver told Yochum that Michaelson, who admitted he had been drinking, told her to drive fast. He was arrested and is being held in the Palm Beach County Jail. [Associated Press, 6/9/2020]