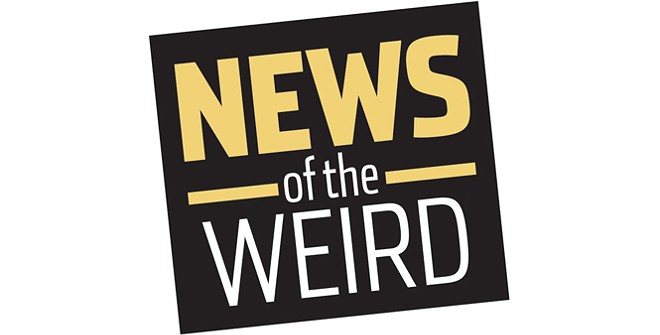 • Dang those tricky Zoom calls.
As at least 12 government officials met online on May 29 in Mexico, Sen. Martha Lucia Micher thought her camera was off and changed her top as her colleagues looked on.
Micher, 66, issued an apology, saying: "In one part of the session, without realizing and while the camera of my computer was on, I got changed showing my naked torso. ... Thanks to a call from (other) senators ... I realized my error."
She went on: "I am a woman who has fought for the left for almost 40 years and who has occupied various public roles in my fervent commitment for the defense of human rights, I am a woman who is not ashamed of her body."
According to the Daily Mail, she blamed the mistake on her lack of technological savvy. [Daily Mail, 6/3/2020]
• Car buffs who were able to snag a 2020 Chevrolet Corvette C8 were lucky: Coronavirus shut down production before too many of them could be built.
So imagine how angry the owner of one of the prized autos was when he took his car to a Chevy dealership in Jacksonville, Florida, for service on June 1 -- and the car was dropped off the lift.
According to CarBuzz, the new 'Vette has a different weight distribution than its predecessors, and service techs didn't know the right way to position it on the lift. Car owner Jake Anthony posted a photo of the wrecked hot rod on his Instagram account, where he noted that "I've spoken with (GM) executives, I'm not interested in a new base model." [CarBuzz, 6/2/2020]