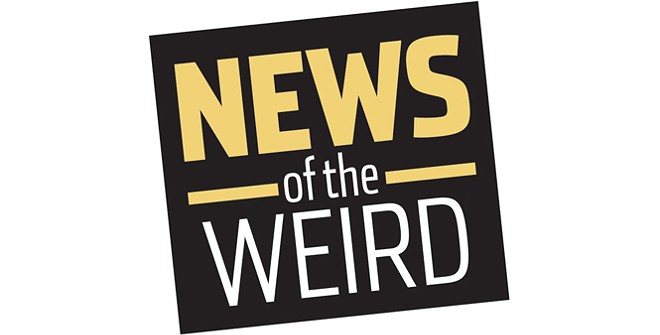 • An unnamed woman arrested earlier was released from the St. Louis Justice Center on the morning of June 5 -- sort of.
Jail staff gave her clear instructions about how to get out of the building, according to corrections commissioner Dale Glass, but instead she got on the elevator, pushed all the buttons, and got off at the fifth floor, where she exited through a fire door into a stairwell, locking herself in, the St. Louis Post-Dispatch reported.
Two and a half days later, staff finally saw her peering through a window in one of the doors. The woman had made noise during her confinement, but Glass explained that the jail is a noisy place, and the staff couldn't figure out where the noise was coming from as she moved from floor to floor.
Paramedics were called and the woman was offered hospital care, but she declined, saying, "No, I just want to go home." [St. Louis Post-Dispatch, 6/19/2019]


• The Behney House Hotel in Myerstown, Pennsylvania, was evacuated after police responded to a reported bomb threat there on June 23, reported WPMT.
When officers arrived, they found David Oxenreider, 28, who lives at the hotel, and the homemade bomb he claimed to have made next to a dumpster outside the building.
Oxenreider told police he made the bomb to get their attention because he was frustrated that his attempts to warn officials about aliens hadn't been taken seriously.
According to the criminal complaint, Oxenreider said he encountered a UFO and aliens in 2014, who told him "humans need to start being good people, or else they were going to destroy the Earth with a nuclear laser beam."
Police disarmed the device and arrested Oxenreider. [WPMT, 6/24/2019]