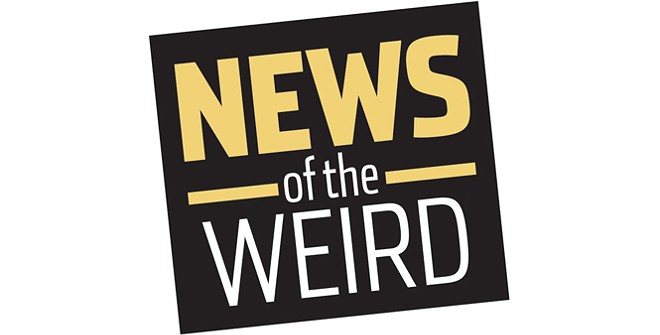 •
A Domino's pizza delivery driver in London was the unwitting victim of a prank on June 6 when he tried to deliver four large cheeseburger pizzas to Buckingham Palace, for "Elizabeth."
At the security gate, he was stopped by two armed police officers, who checked to make sure the queen had not, indeed, ordered the pies.
"The next thing the copper said was, 'Sorry, sir, Elizabeth is the name of the queen -- and she lives at Buckingham Palace. I think someone is winding you up," a source told The Sun.
The original phone order had promised cash payment at delivery. Store manager Zsuzsanna Queiser said the "pizzas seemed to go down pretty well with the police officers on duty. Next time, Your Majesty." [The Sun, 6/10/2019]


• In the Colombian city of Buenaventura, violence and corruption are on the rise, and after the shocking June 1 murder of a 10-year-old girl, the local bishop devised a plan to purge the city of evil.
Monsignor Ruben Dario Jaramillo Montoya will perform a mass exorcism, and to help him, he has enlisted the National Navy, which will fly a helicopter over the city to distribute holy water on its inhabitants.
The ritual is scheduled for July during annual patron saints festivities.
"We want to ... see if we can exorcise, drive out these demons that are destroying the port," the bishop told Caracol Radio. [Caracol Radio, 6/10/2019]