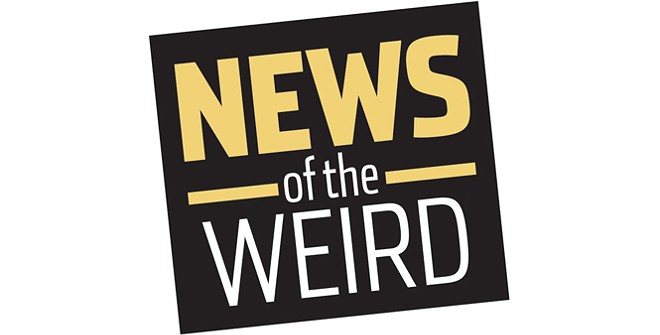 •
German Instagram "influencers" Catalin Onc and Elena Engelhardt have faced a digital dressing-down after they set up a GoFundMe page requesting donations for a bike trip to Africa.
They want to raise about 10,000 euros for the jaunt, but some people aren't on board.
Onc and Engelhardt live with Onc's mother, who supports them by working at two jobs, the Independent reported.
They posted on their Instagram page: "Some will just tell us to get jobs, like everyone else and stop begging. But when you have the impact we do on others' life (sic), getting a job is not an option. A normal job at this point would be detrimental."
Commenters let loose on the couple: "Get a job and treat your mum, she shouldn't be funding her grown son to wander the world like a lost boy." And, "You're not impacting anyone's life, you are just a couple of freeloaders trying to get holidays paid for by mugs." [The Independent, 6/17/2019]


• You think you hate your job? Last year, in April, Eli Aldinger, now 23, told police officers in Bothell, Washington, he intentionally drove his Toyota Camry into two different groups of pedestrians in order to "get out of going to work."
Aldinger, who worked in food service at McMenamins Anderson School, first hit a woman who was crossing the street with her husband, admitting to police that he sped up to 35 or 40 mph so he could "hit her before she made it across the road," reported the Bothell-Kenmore Reporter.
A bit farther on, he swerved to hit another pedestrian -- but declined to strike a third, believing that would have been "a bit excessive."
He stopped when he spotted a police car and told the officers he was looking forward to "spending a few years in a room."
On May 31, he got his wish: Aldinger will spend 14 years in prison for assault. [Bothell-Kenmore Reporter, 6/14/2019]