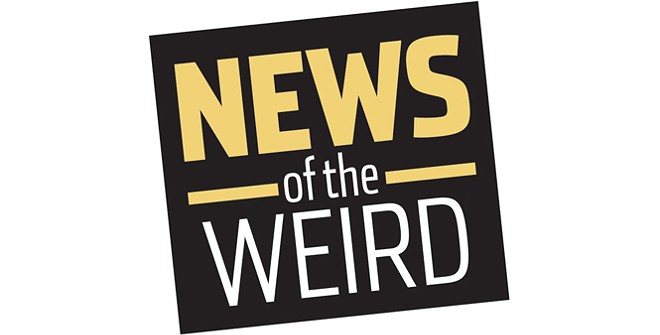 •
Francesco Galdelli, 58, and Vanya Goffi, 45 -- otherwise known as the Italian Bonnie and Clyde -- were arrested on June 15 at a luxury villa in Pattaya, Thailand, after years of avoiding Italian authorities for various scams and frauds.
The Telegraph reported that Galdelli had confessed to posing as George Clooney and opening an online clothing business "to trick people into sending money." The two would also sell fake Rolex watches online, sometimes sending packets of salt to their customers instead of wristwatches.
Clooney testified against the couple in 2010, but they fled Italy before being arrested there. Galdelli was arrested in Thailand in 2014, but soon escaped after bribing prison guards.
The pair will be returned to Italy for trial. [The Telegraph, 6/16/2019]
• Laurence Pilgeram, who died in 2015 in California, paid Alcor Life Extension Foundation $120,000 to preserve his body indefinitely at minus 196 degrees Celsius in the hope of being brought back to life in the future. But a month after his death, his son, Kurt Pilgeram of Dutton, Montana, received a box containing his father's ashes.
The company sent all but the elder Pilgeram's head, which is stored in liquid nitrogen at its facility in Arizona. "They chopped his head off, burned his body, put it in a box and sent it to my house," Kurt told the Great Falls Tribune. He is suing Alcor for $1 million in damages and an apology -- plus the return of his father's head.
"I want people to know what's going on," he said. For its part, Alcor says its contract was with Laurence Pilgeram and that it met that agreement.
The company contends Kurt is trying to get the life insurance money that paid for Alcor's services.
The trial is expected to begin in 2020 in California. [Great Falls Tribune, 6/7/2019]