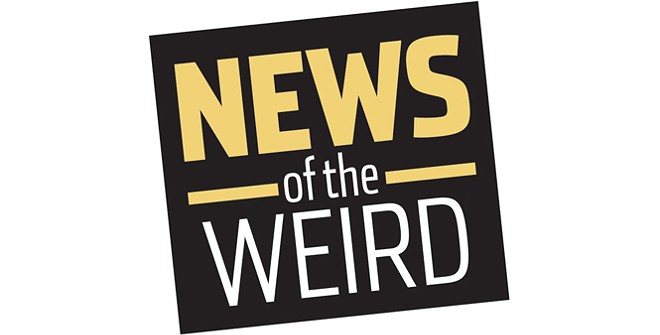 •
As members of New Life Baptist Church in Advance, North Carolina, prepared to merge with a nearby congregation, they removed the handmade steeple from their building, intending to return it to church member Mike Brewer, who made it.
But a passerby who saw the steeple at the curb on June 5 thought it was intended for garbage pickup and took it home, sparking a different kind of steeplechase, according to the Winston-Salem Journal.
Church pastor Matthew Pope called it a clear misunderstanding: "The person assumed we were throwing it out. She ... didn't want it to go to the dump."
The unwitting steeple thief saw a post about the missing structure on Facebook from Pope's wife and returned the steeple five days after its disappearance. [Winston-Salem Journal, 6/15/2019]
• Say you have a new baby. Say you're overwhelmed with love and sleep deprivation, and say you've been auditioning names for months, to no avail.
Future Perfect, a web startup, will happily accept your $350 fee to "email you a customized list of names" to choose from, plus 15 minutes of phone time with one of its consultants.
"Working your way through thousands of alphabetized names can be a useful exercise for some," the website explains, "but the lists we provide are personalized, hyper-curated and unique to each client's specific criteria."
They'll even help you name your pets!
WABC reports that Future Perfect offers less-expensive packages as well, such as a $100 "namestorming session." [WABC, 6/11/2019]