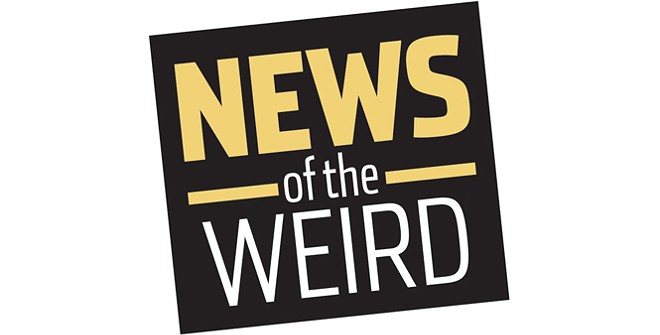 •
Officials in the southern Spanish town of Estepona were forced to close a 125-foot steel slide linking two streets to save folks from a 10-minute walk when people suffered injuries riding down it, Sky News reported on May 13.
One woman posted photos of her bruised and scraped elbows, saying her rear end suffered worse.
The town council argued that it provides instructions about how to safely use the slide, but closed the conveyance for fresh safety inspections.
Local residents said the 28,000-euro slide was a "vanity project" for the mayor. [Sky News, 5/13/2019]

• Students in a "Global Gourmet" class at Hyatts Middle School in Powell, Ohio, may have taken things a bit too far on May 16 when they allegedly served crepes laced with urine and semen to teachers who were judging a cooking competition.
WBNS reported that the Delaware County Sheriff's Office learned of a video circulating among students purported to show the prank being cooked up and opened an investigation, including lab testing of the food.
Charges could include felony assault.
Brad Koffel, an attorney representing one of the suspects, cautioned that "we don't know if urine or semen was ever placed in anyone's food. ... (It) easily could have been a prank that may have been mocked up for the purposes of creating a video." [WBNS, 5/20/2019]