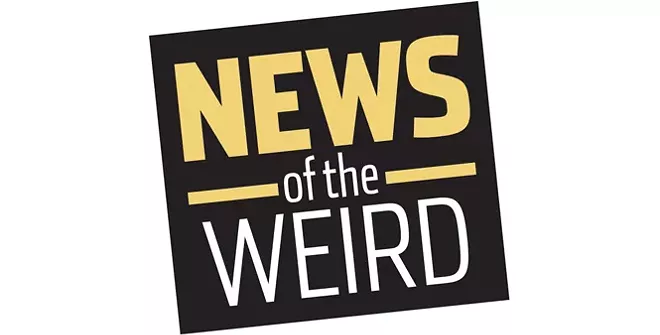 • Police officers in North Ridgeville, Ohio, were sure the man who called them at 5:26 a.m. on May 19 to report being followed by a pig was impaired and hallucinating.
But sure enough, the Associated Press reported, officers on the scene found a completely sober man, walking home from the Elyria Amtrak station with a pig trailing behind him. The department's Facebook page reported that Patrolman Kuduzovic wrangled the oinker into the back seat of his cruiser and later secured it in the station's dog kennels, where the owner later retrieved it.
"Also," the post noted, "we will mention the irony of the pig in a police car now so that anyone that thinks they're funny is actually unoriginal and trying too hard." Touche. [Associated Press, 5/21/2018]
• In Charleston, South Carolina, Cara Koscinski and her whole family were looking forward to her son Jacob's May 19 graduation party. The Post and Courier reported he had excelled in his Christian-based homeschool program, earning a 4.79 GPA and the summa cum laude distinction, an honor Koscinski included in the wording on the cake she ordered online from her local Publix store.
When the software informed her "profane/special characters (are) not allowed," Koscinski made clear that phrase was Latin, meaning "with the highest distinction," and even included a link to a website explaining it.
Still, when the cake arrived, it read: "Congratulations Jacob! Summa --- laude Class of 2018."
Jacob was embarrassed, and Koscinski had to tell her 70-year-old mother why the store had censored the word.
Publix offered to remake the cake, but as Koscinski noted, "You only graduate once." [Post and Courier, 5/22/2018]