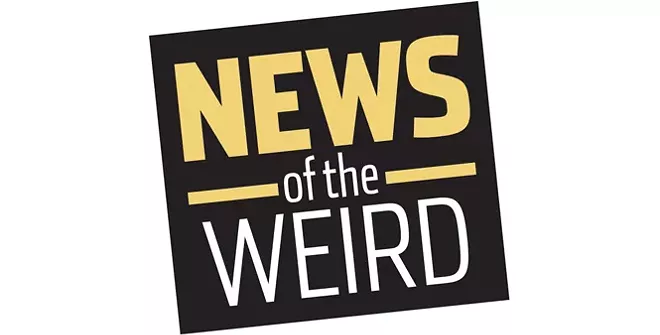 • The owner of a 15,000-square-foot condo on the 45th floor of the swanky Atelier building in Manhattan is offering the 10-bedroom, 11-bathroom property for sale -- for $85 million, according to WNBC. It features the expected appointments -- marble bathrooms, granite kitchen with stainless steel appliances -- but the steep price tag also includes some extras, such as two Rolls-Royce Phantoms, a Lamborghini, courtside season tickets to the Brooklyn Nets, a summer mansion in the Hamptons, a million-dollar yacht, live-in butler service and ... oh yeah, two tickets for a trip to outer space. [WNBC, 5/17/2018]
• Like any resourceful mom, Johanna Giselhall Sandstrom of Kyrkhult, Sweden, made lemonade out of lemons after she discovered a spelling error in her newly acquired tattoo.
Sandstrom had asked the tattoo artist to entwine the names of her two children, Nova and Kevin, on her arm, and it wasn't until she arrived home that she realized the tattoo read "Kelvin" instead of "Kevin." "My heart stopped and I thought I was going to faint," Sandstrom told local newspaper Blekinge Lans Tidning.
Removing the tattoo would require multiple treatments, she learned, so Sandstrom decided instead to change her 2-year-old son's name to Kelvin,
The Independent reported on May 16. "When I thought more about it, I realized that no one else has this name," she said. "It became unique. Now we think it is better than Kevin." [The Independent, 5/16/2018]