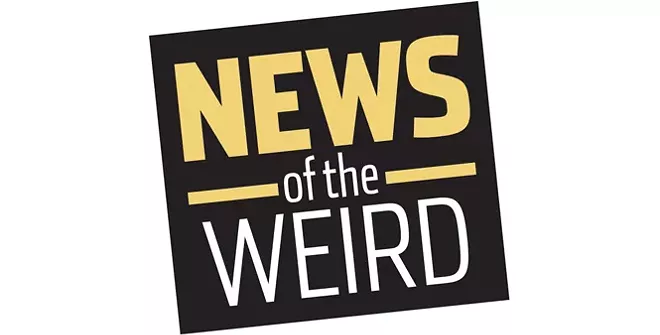 • Six baby squirrels in Elkhorn, Nebraska, found themselves in a sticky situation when their tails became tangled in tree sap and knotted together in their nest. When a man noticed what looked like a six-headed squirrely cluster moving around in a tree, wildlife expert Laura Stastny, executive director of Nebraska Wildlife Rehab, got the call.
Stastny told the Omaha World-Herald that her group sees a case like this every year or so. She covered the squirrels with a towel to calm them and then snipped the fur that held them together.
• For two years, Kendra Jackson of Omaha, Neb., "had a box of Puffs … everywhere I went," due to constant sneezing, coughing and nose-blowing that started after she hit her face on the dashboard during a car accident in 2013, she told KETV. Multiple doctors told her allergies were the cause, but eventually she was diagnosed with cerebrospinal fluid leak --- her brain fluid was leaking into her nasal cavity at the rate of about a half-pint a day.
In early May, Nebraska Medicine rhinologist Dr. Christie Barnes plugged the small hole between Jackson's skull and nostrils with her own fatty tissue, giving Jackson the relief she had been seeking for years.