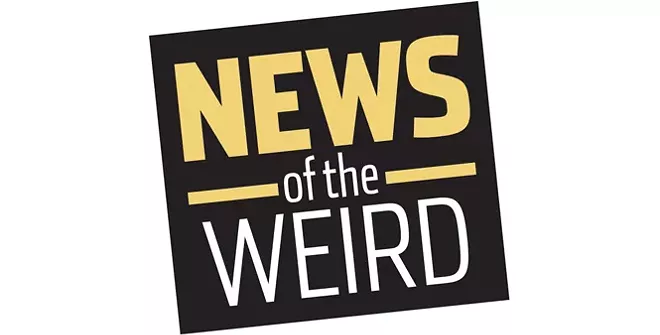 • On May 1, as airmen of the 91st Missile Wing Security Forces traversed the gravel back roads of North Dakota between two of the nuclear missile launch sites they are charged with protecting, the back hatch of their truck fell open, allowing a 42-pound metal box of explosive grenade rounds to fall out.
Despite deploying more than 100 airmen to walk the entire 6-mile route the team had driven, The Washington Post reported on May 15, the ammunition still hadn't been found
. The Air Force's Office of Special Investigations has offered a $5,000 reward for information leading to the recovery of the box and has alerted local farmers and oil field vendors in the area that the box could be dangerous if damaged. [The Washington Post, 5/15/2018]
• Like any resourceful mom, Johanna Giselhall Sandstrom of Kyrkhult, Sweden, made lemonade out of lemons after she discovered a spelling error in her newly acquired tattoo.
Sandstrom had asked the tattoo artist to entwine the names of her two children, Nova and Kevin, on her arm, and it wasn't until she arrived home that she realized the tattoo read "Kelvin" instead of "Kevin." "
My heart stopped and I thought I was going to faint," Sandstrom told local newspaper Blekinge Lans Tidning.
Removing the tattoo would require multiple treatments, she learned, so Sandstrom decided instead to change her 2-year-old son's name to Kelvin, The Independent reported on May 16.
"When I thought more about it, I realized that no one else has this name," she said. "It became unique. Now we think it is better than Kevin." [The Independent, 5/16/2018]