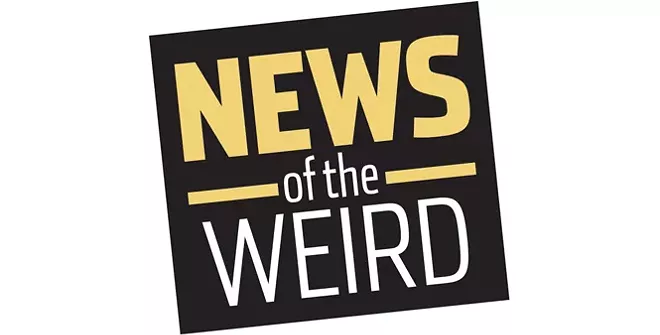 • April 11 was a great day for Markiko Sonnie Lewis of Maple Heights, Ohio -- he got out of jail! Lewis, 40, served time in state prison for robbing a Cleveland Key Bank branch in November 2015. To celebrate, he returned to the same bank on April 12 and robbed it again, according to WIOI, taking about $1,000. Lewis was indicted on May 1 with one count of bank robbery. [WIOI, 5/2/2018]
• Jose Arreola, 49, of Bellflower, California, was more angry than scared when a police officer drew a gun on him March 16, mistakenly thinking Arreola had stolen a roll of Mentos, which retails for $1.19.
A security camera at an Orange County service station captured the incident, showing Arreola placing the Mentos on the counter along with a $20 bill.
As he waited for his change, Arreola put the mints in his pocket, which is when an off-duty officer behind him pulled a gun out of the pocket of his hoody and ordered him to put the mints back on the counter. When the clerk confirmed Arreola had paid, the officer said, "My apologies." "It was traumatic, the whole incident," Arreola told the Orange County Register. "Are you seriously pulling a gun out over a pack of Mentos?" [Orange County Register, 5/4/2018]