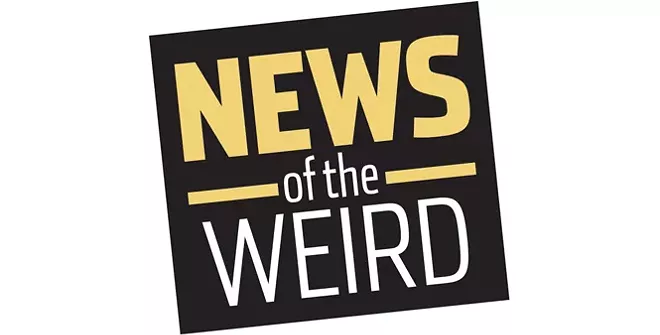 • Police officers in the German town of Neustadt were called April 25 to an apartment building after reports of screaming led neighbors to suspect domestic violence, the Daily Mail reported. Instead, they found a couple receiving instruction in the Japanese art of Shibari erotic bondage from the apartment's tenant. ("Shibari" translates as "the beauty of tight binding.") In a statement titled "Fifty Shades of Neustadt," police reported the couple were "well and in a good mood," even asking the officers if they'd like to join in, but they had to decline. [Daily Mail, 4/26/2018]
• In the seaside village of Lytham St Annes, England, Douglas Cholmondley Travis, an 88-year-old member of the local Neighborhood Watch, was on patrol Oct. 10, 2017, when he and an 87-year-old watch colleague noticed a van turning into Lytham Park Cemetery.
Regarding the vehicle as suspicious, they began taking pictures of it until Antony James, driver of the van, there only to visit family graves, grew angry and stopped, according to Metro News.
James got out of his van to confront Travis, causing a panic, according to defense attorney Robert Castle, that resulted in James being knocked down by the Neighborhood Watch vehicle and Travis charged for reckless driving and assault.
"This is all terribly sad," Castle told Blackpool Magistrates Court in late April, as his client is "one of the eyes and ears of the police."
Travis was fined 40 pounds plus court costs. [Metro News, 4/30/2018]