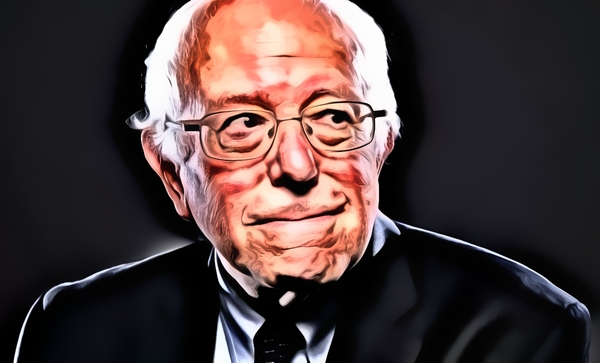 The logistical organization of the Democratic National Convention seems to be, as many journalists have commented, a dumpster fire. Luckily for Democrats, the overwhelming majority of Americans are not attending the convention. Republicans ought to be jealous of the quality of the first night's speakers, however, which was far better than anything I saw at last week's Republican convention. (I am rating them on their oratorical abilities and their appeal to swing voters, not arguing the moral superiority of one side over the other.)
The early speeches were hit or miss. Democrats find the story of a young illegal immigrant appealing, and the child herself was certainly charming, but I wondered whether this would play well with middle American voters. Again, luckily for Democrats, the only people watching the early hours of the convention were political junkies like myself. The prime-time speakers were consistently excellent and, despite various forms of chaos at the convention, got the week off to a strong start.
Except, of course, for the Bernie Sanders supporters who kept booing any mention of Hillary Clinton's name. The Republicans were not, it turns out, the only folks dealing with a rebellion on their convention floor.
The Democrats, to their credit, understood that this was going to be a problem. They put a Clinton supporter, Minnesota Sen. Al Franken, and a Sanders fan, comedian Sarah Silverman, onstage together to urge the party to come together to defeat Donald Trump. At one point, Silverman looked straight at the boo-chorus and said, "You're being ridiculous."
As someone who is a fan of neither Sanders or Clinton …. well, I won't echo the name-calling. But I have to say that I am befuddled by the Sanders supporters, at the convention and elsewhere, who profess to be genuinely indifferent between a Trump and a Clinton campaign -- indifferent enough to stay home in November, or to vote for a third-party candidate. Either is effectively the same as casting a half a vote for Trump.
Politically, Sanders supporters and I do not have a lot in common. I do not wish for an expensive single-payer health-care system, a return of Glass-Steagall banking regulations, or free tuition at state universities to funnel yet more money to the best-off educational demographic. And yet it seems entirely obvious to me that if you want these things, you will get more of them from the Democratic Party than you will from the Republicans. You'd have to care more about the Trans-Pacific Partnership than all of those things combined to even think that you will be indifferent between a Trump and Clinton presidency. And I do not get the sense, from talking to Sanders supporters, that trade is even among their top three issues.
There are Republicans who are planning to vote for the Clinton in the fall, have even canceled their party registrations and donated money to her campaign. But those people have a coherent case, which revolves around not an issue set but the fear that Trump is simply temperamentally unsuited to be president. They do not want their children to spend four years watching him bully his opposition in the manner of a fourth grader.
More importantly, they are worried that his lack of interest in policy, and his demonstrated inability to let even small personal slights pass without an over-the-top response, will result in some minor regional brushfire escalating into a major conflict with a nuclear-armed power. If you are worried that the man might get us into a world war that results in nuclear winter, or even millions of Americans once again fighting and dying in European fields, all other issues sort of pale in comparison.
This is not the sort of argument that Sanders supporters seem to be making. The ones I've seen are arguing that the Democrats don't do enough on their issues. Dodd-Frank was inadequate. President Obama's health-care law was inadequate. Pay-as-you-earn student loan programs are inadequate. Yet if a Republican takes office, these Sanders fans will get even less of the things they want. So their reasons for opposing Clinton rather escape me.
To this, a Sanders fan might say two things. First, that Clinton is a Washington insider, and they are sick of insiders. Which makes sense unless you think about it. Trump is (at least claiming to be) an insider to a system they despise even more: the crony-capitalist world of high finance and real-estate development. If you're mad about politicians selling out to the capitalist, it doesn't really make sense to say you'd just as soon have one of the buyers take office directly -- particularly when that buyer is not even pretending that he will make a token effort toward the causes you care about.
The other thing they might say is that this is about the long-term future of the party: If Clinton wins now, that will increase the power of the people they are fighting within the party -- the centrist sellouts who won't give them a true progressive agenda. Which is true, except that there is no realistic scenario in which a progressive 10 percent of the electorate gets to make policy without reference to the desires of the other 90 percent.
Can you increase your power over the agenda? Yes, and Sanders obviously has. Can you have a political party that caters exclusively to progressives? No, any more than you can have a political party that caters exclusively to libertarians, social conservatives or foreign policy hawks. In a first-past-the-post system, where there is no silver medal for taking second place, anyone whose views are not a centrist muddle will have to vote for a party with which they have substantial disagreements, or resign themselves to having no voice in politics at all.
But we seem to be living in a world where everyone is increasingly under the illusion that their views represent the true mainstream. When I wrote about the Republican convention last week, and again as I write about the Democrats, I find myself confronted by readers who say "people" when they really mean "my Facebook friends and I."
"People care about Hillary Clinton's competence."
"People are sick of getting the runaround on immigration from our politicians."
"People don't want what [insert party here] is selling on that stage."
What neat, simple statements. What neat, simple, unrepresentative statements. In reality, we live in a vast and diverse country. Most people in this country don't have very clear political opinions, beyond a vague sense that something ought to be done about a bunch of stuff, that policy programs work much better and are easier to get passed than they actually do or are, and that people like them don't get nearly as much respect from politicians or the media as they deserve.
The people who do have strong and relatively coherent political views are a minority among numerous such minorities, and for that reason, to get anything done at all, they will have to enter coalitions with other minority ideologies they don't find so congenial, and then pass stuff that caters to the vague and inchoate desires of the vast mushy middle. That's the reality of politics. I made peace with that when I was 19 and cast my first ballot, for Bill Clinton.
But Sanders told his supporters that all of those things were not true -- that they were the true majority, and that if they banded together, they could get everything they wanted without needing to make any substantial compromises. I suppose it's not all that surprising that some of them are refusing to go along when he suddenly turns around and instead starts telling them the unsavory truths of American politics. But their denial won't change the reality. It will just lead Sarah Silverman to call them ridiculous.
Comment by clicking here.
Megan McArdle is a Bloomberg View columnist who writes on economics, business and public policy. She is the author of "The Up Side of Down." McArdle previously wrote for Newsweek-the Daily Beast, the Atlantic and the Economist.