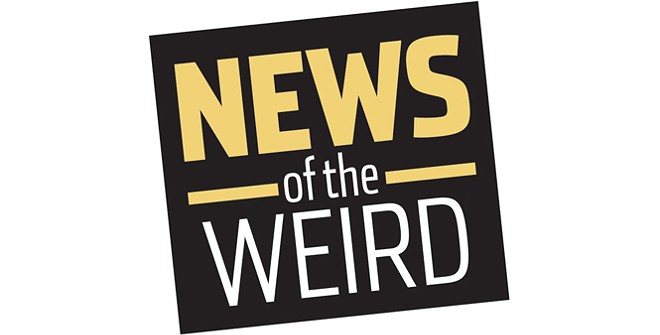 • As rioters looted and vandalized stores and other businesses in Seattle on May 30, one woman, wearing a cloth mask and a backpack, was caught on news cameras calmly walking out of the Cheesecake Factory with a whole cheesecake, adorned with undisturbed strawberries on top.
A KIRO news crew captured the footage as others threw bottles of liquor and broke windows.
"With everything going on, sometimes you just have to take a moment to treat yourself," one Twitter user commented.
• The BBC reported that on June 2, railroad workers became alarmed after spotting a pair of human feet and "no signs of life" near the Chafford Hundred station in Essex, England.
The British Transport Police reported that officers who rushed to the scene "found a man in his late 30s enjoying some nude sunbathing."
A spokeswoman for Network Rail punned: "Let me lay it bare, the railway is not a place to sunbathe. Please keep away from the tracks."
Another spokesperson said the episode was "not as uncommon as you might think." The sunbather received "words of advice" but no citation.