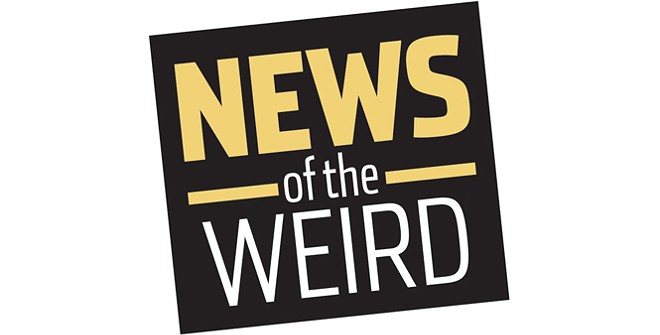 • Alex Masmej of Paris, France, is a 23-year-old with a strong sense of self-worth. So strong, in fact, that he sold shares of himself via an initial coin offering, or ICO, in April.
Masmej sold tokens, called $ALEX, to 30 investors, raising more than $20,000, which he plans to use to move to San Francisco.
Investors in $ALEX reportedly receive a share of any money he makes over the next three years, up to $100,000; a vote on some of his life decisions; and promotion from Masmej on his social media channels, Decrypt reported.
(He has a whopping 3,200 followers on Twitter and 517 on Instagram.)
"Since there are no legal contracts," Masmej said, "I can technically run away with the money."
But he won't because "it will hurt my reputation amongst those very people I need help from. It's more likely that I just don't make money and pay back very little."
Mmm hmmm. [Decrypt, 4/18/2020]
• Some folks never learn. On May 9, a New Hampshire State Police trooper pulled over Nicole George, 31, in Newington. George was driving 90 mph in a 50 mph zone; after the traffic stop, she went on.
But only 13 minutes later, a second trooper clocked her doing 111 mph in a 65 mph zone in Rochester.
The first trooper responded to assist at the second traffic stop, NECN reported, and she was arrested for reckless operation.
However, after her arrest, authorities found about 40 grams of fentanyl and some methamphetamine in George's possession; they seized her Honda Pilot, and they suspect criminal activity was the reason for her big hurry. [NECN, 5/10/2020]