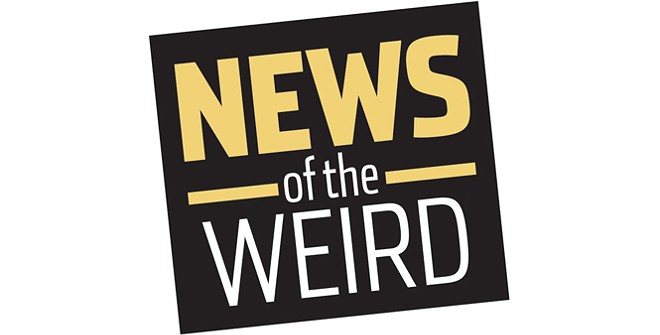 • Folks in downtown Vancouver, British Columbia, Canada, have been hearing odd, loud banging noises at all hours over the past few weeks.
"We're all hearing it and it's interrupting our sleep," Heather Donily told the CBC. "There's a sense of panic when you first hear it."
Most people believe the noises are "bear bangers" -- noisy flares used to scare bears away in the wilderness -- and police are investigating, but Councilman Pete Fry has concerns: "Bear bangers actually do have the potential to cause harm. ... If they're being indiscriminately used throughout the city ... somebody might actually get hurt." [CBC, 5/28/2020]
• Police in Miramar, Florida, are still trying to identify a man who was caught on surveillance video ransacking Miramar High School on May 25.
The suspect spent nearly 24 hours destroying computers, painting graffiti on the walls and flooding areas of the school, the Miami Herald reported -- all while stark naked, except for headphones.
School officials put the cost of the damages at about $100,000. [Miami Herald, 5/26/2020]