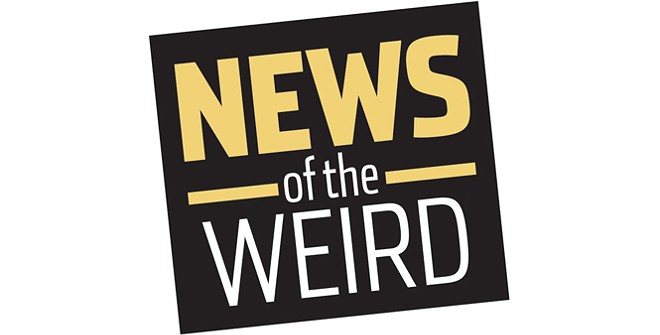 • San Diego police responding to a burglar alarm at a Wells Fargo bank in Chollas View, California, around 3:30 a.m. on May 27, found a broken window by the bank's drive-thru.
Alarm company personnel told officers surveillance cameras showed a man inside the bank's break room, using the microwave.
Police gained entry to the bank and arrested the unnamed man, who told KGTV he had gone into the bank only to warm up his Hot Pockets.
Asked if the Hot Pockets were worth the arrest, the man said, "Hell yeah it was worth it." [KGTV, 5/27/2020]
• City Parks and Recreation employee Zach Morris was cleaning up storm damage in Wynne, Arkansas, at the city's sports complex on May 24 when he noticed that someone had broken into the concession stand.
"The whole place was just looted," Morris told WREG.
The stand had been fully stocked for games scheduled before COVID-19 lockdowns began, and thieves helped themselves to drinks and candy, even taking the time to prepare nachos and popcorn before they left.
Police are hoping the culprits will confess.
"The right thing to do is take responsibility for the mistakes you made," Morris said. [WREG, 5/25/2020]