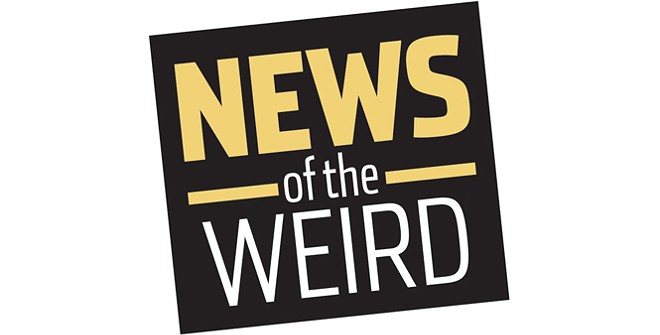 • Security agencies in India thought they may have captured a Pakistani spy after villagers in Manyari, a border town in the disputed region of Kashmir, delivered the courier to police, but the mole wasn't a mole at all; it was a pigeon.
According to Sky News, Kathua Police Superintendent Shailendra Mishra said the bird flew into a home on May 24 and a "ring was seen attached to one of its legs with some numbers on it ... Some called it a coded message."
Authorities are trying to decipher the message, as pigeons have been used for espionage in the disputed region in the past.
Meanwhile, the BBC reports that a Pakistani man named Habibullah is claiming the pigeon is his, and the number on the ring is his mobile phone number.
Habibullah, who lives just a few miles from the India/Pakistan border, has asked for the pigeon's return and told local media India should "refrain from victimizing innocent birds." [Sky News, 5/26/2020] [BBC, 5/27/2020]
• UFO hunter Scott Waring discovered what he believes to be the "entrance to an alien base" on Earth on May 13 by studying Google Earth. According to the Mirror, Waring said the base doesn't fit in with its surroundings on a "small and uninhabited island in Indonesia" and "aliens would love to have a hidden base" in such a secluded location.
Using a Google Earth tool, he measured the opening, which is about 66 feet across -- big enough, he said, to "get a lot of alien ships in there."
One commenter on Waring's YouTube channel praised his finding: "My gut tells me this is 100% legit. Good job man!" [Mirror, 5/20/2020]