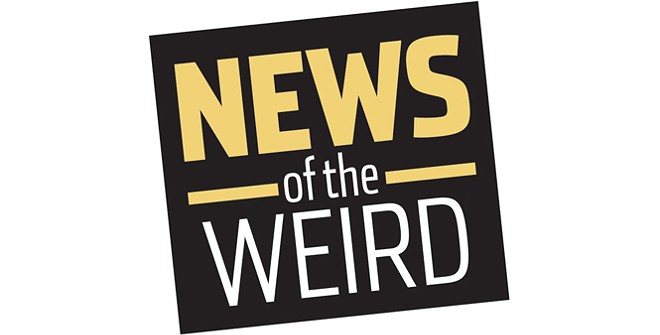 • A.K. Shihabudheen of Malappuram, India, and his wife cracked an egg from one of their chickens about nine months ago and were surprised to see a dark green yolk, rather than the standard yellow.
"All the eggs which the hen laid ... were this kind," Shihabudheen told The News Minute, "and so we started to incubate the eggs. Out of the six chicks which hatched from these eggs, a few have started to lay eggs and those yolks are also green in color."
The eggs taste like other eggs and cause no health problems, the family said. Experts from Kerala Veterinary and Animal Sciences University suspect the feed given to the birds may be behind the phenomenon, according to Dr. S. Sankaralingam, but Shihabudheen says he gives all his birds the same feed. [The News Minute, 5/15/2020]
• Dinner at the renowned three-Michelin-star Inn at Little Washington in Virginia can set diners back a pretty penny -- unless they're not eating.
When the Inn opens on May 29, some of its patrons will be mannequins, reported the Associated Press, attired in fancy 1940s clothing and placed strategically at tables to help with social distancing.
"We're all craving to gather and see other people right now," said Patrick O'Connell, the Inn's proprietor and chef. "They don't all necessarily need to be real people." [Associated Press, 5/14/2020]