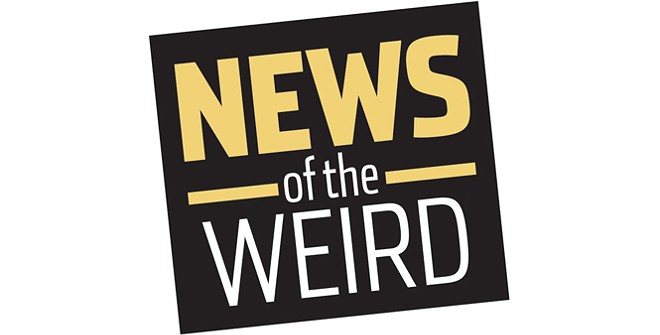 • A Facebook group called "A group where we all pretend to be ants in an ant colony" began March with around 100,000 members, reported NBC.
Then the world locked down, and membership soared to more than 1.7 million.
Started by Tyrese Childs, 20, of Fargo, North Dakota, the group's purpose is to serve their fictional queen and search out food for her, and it is one of roughly 70 role-playing groups on Facebook.
Members of the ant colony can post photos about being ants and others join in by commenting with terms such as "MUNCH" and "LIFT."
One post featuring a photo of ice cream with ants crawling on it invited members to deliver some of the sweet treat to the queen and got more than 18,000 replies.
"I think people are searching for something to do right now," Childs said. "You can only scroll so much on social media." [NBC, 5/12/2020]
• In 2013, Chad Dearth of Overland Park, Kansas, purchased his dream car, a 1964 Chevy Impala, and got an "antique" license plate for it.
Since then, he has sold the car and moved to a new neighborhood, but earlier this year he received word that seven to 10 collection letters a day were arriving at his old address from state turnpike authorities up and down the East Coast.
That's when Dearth learned that Kansas is one of a few states that assign identical numbers to different categories of specialty license plates, and his old antique plate number matched the number on a commercial semi truck -- the one photographed by one of the authorities demanding payment for toll violations.
Lee Ann Phelps, vehicle services manager for the Kansas Department of Revenue, told Fox4 she doesn't know why the state uses identical numbers, but there are about 625,000 plates in the state that share a number.
Kansas has issued a new license for the truck, but in the meantime, the bills continue. Dearth most recently got a letter from the Delaware Turnpike Authority seeking $479. [Fox4, 5/27/2020]