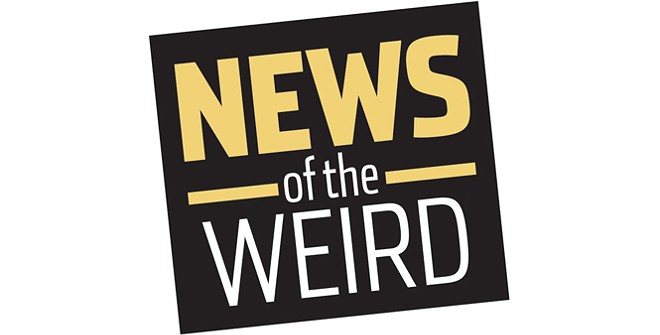 • Discovery Island at Disney World in Orlando, Florida, has been closed to the public since 1999, and, of course, the park itself has been closed since mid-March because of coronavirus concerns.
Once called Treasure Island, the 11-acre property sits in the park's Bay Lake and was a pure "tropical paradise" for an unnamed interloper from Alabama, who was found camping on the island on April 30 by park security.
NPR reported the 42-year-old man told Orange County Sheriff's deputies he was planning to stay about a week and was unaware he was doing anything wrong, despite numerous "no trespassing" signs and calls from authorities over loudspeakers.
Nevertheless, he was charged with trespassing and was banned from all Disney properties. [NPR, 5/3/2020]
• Virginia Hamilton, 69, was charged with felonious assault in Youngstown, Ohio, on May 3 after an altercation with her live-in boyfriend.
According to WKBN, the boyfriend told police she became upset about his dirty underwear in the "laundry bucket" and grabbed a butcher knife; he tried to fight back with a pocket knife he had on hand.
When officers arrived, Hamilton was on the front porch, washing blood off her hands, and the boyfriend was lying on a bed inside, covered in blood, with cuts on his arms and hands.
The police report also noted that alcohol was involved. Ya think? [WKBN, 5/4/2020]