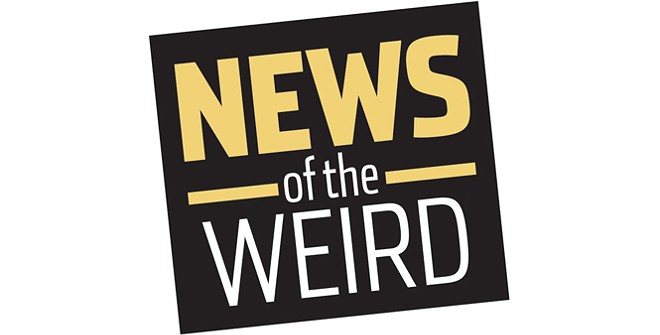 • Before Quintin Henderson, 28, was released from Illinois' Cook County Jail on May 2, he made a deal with fellow inmate Jahquez Scott, 21.
The Chicago Sun-Times reported that Scott promised Henderson $1,000 for letting Scott assume his identity, according to jail authorities, and when Henderson's name was called, Scott stepped up, face mask in place, signed a few papers and walked away.
It was when Henderson approached staff members a little while later and said he'd fallen asleep that officers realized there'd been a switch.
Henderson, who was supposed to be released, is now being held on charges of aiding and abetting the escape of a felon, and Scott is still on the run. [Chicago Sun-Times, 5/5/2020]
• Officials in Lund, Sweden, were concerned about people spreading coronavirus in the town's central park as they gathered for Walpurgis Night on April 30, a traditional celebration welcoming longer, warmer days that includes picnics and bonfires.
So to discourage revelers, the town spread chicken manure all over the park.
"This is a park where usually 30,000 people gather, but with COVID-19, this is now unthinkable," Mayor Philip Sandberg told Reuters. "We don't want Lund to become an epicenter for the spread of the disease. Even a small number of people still going to the park can become a big risk." [Reuters, 4/30/2020]