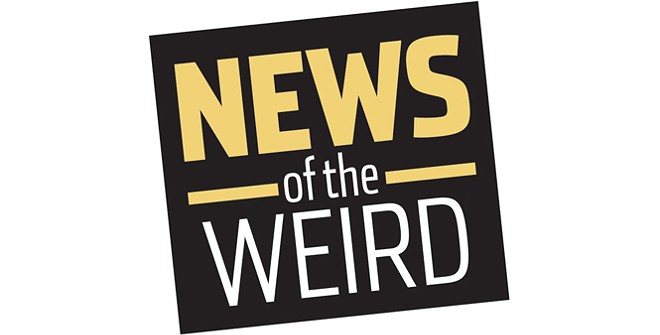 • Three roommates at Northwest Iowa Community College in Sheldon, Iowa, were charged on April 20 with assault in response to an event that took place on March 13. According to nwestiowa.com, Lindsey Ann Cundiff, 20; Kyiah Elaine Kastner, 19; and Ellie Thompson, 20, allegedly removed dry skin from the bottom of one of their feet and added it into a fourth roommate's shredded cheese, then watched her eat it. No word on what else was in the dish. [nwestiowa.com, 4/21/2020]
• On May 1, officials in San Diego County ordered residents to start wearing face coverings while in public to prevent the spread of COVID-19.
On May 2, an unnamed man went grocery shopping at Vons in Santee, California, where a number of shoppers took photos of the man, wearing a Ku Klux Klan hood.
Staff members repeatedly asked him to remove the hood, according to a company spokeswoman, but he refused until he reached the checkout area, where a supervisor caught up to him.
The man removed the hood, paid for his groceries and left.
Santee Mayor John Minto told the Los Angeles Times, "Santee, its leaders and I will not tolerate such behavior." [Los Angeles Times, 5/4/2020]