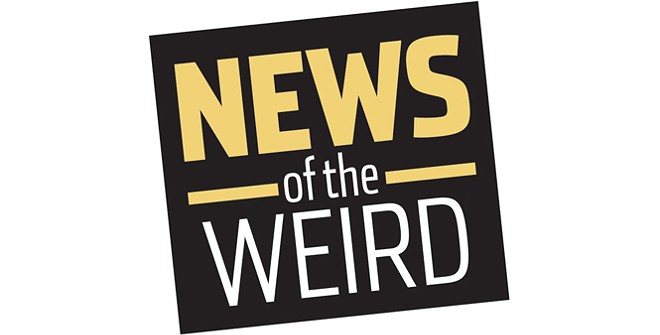 •
Dog owners in China are advised to take great care when naming their pets, as was demonstrated by the case of a man from Anhui Province.
The man, a dog breeder named Ban, was summoned by police on May 13 after posting on social media that he had two new dogs named Chengguan and Xieguan --- titles given to law enforcement personnel dealing with petty crimes and traffic issues, the BBC reports.
He was sentenced to 10 days in a detention center in Xiangyang.
One police officer said Ban had "caused great harm to the nation and the city's urban management, in terms of their feelings."
For his part, Ban said he "didn't know this was illegal."

• Bill Gibson of Burtonsville, Maryland, drives an iconic vehicle: a custom-built 1966 replica of the Batmobile, complete with rocket launchers, jet flames and a bat phone, worth $175,000.
So he wasn't about to stand by and let a criminal escape on May 15, when a hit-and-run driver smashed into his prized car on Route 28 in Silver Spring.
"I don't know what the guy was thinking," Gibson told Fox5. "He must have been going about 60 ... and just slammed into the right rear corner."
When the driver failed to pull over, Gibson dialed 911 and gave chase, eventually pulling into a church parking lot, where the driver agreed to give Gibson his insurance information without getting the police involved.
Gibson estimates repairs will cost around $7,000. [Fox5, 5/21/2019]