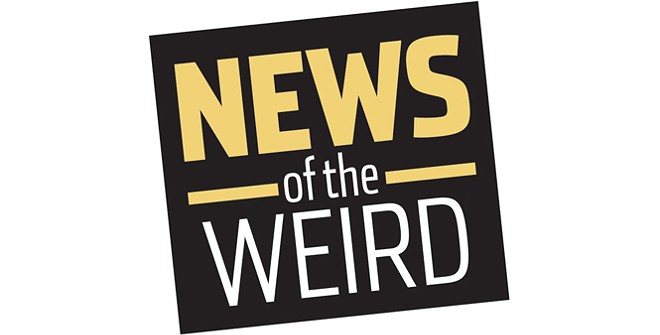 •
Jesse Barner-Walton, 39, of Webster, Massachusetts, got a free ride from police after refusing to leave the Cadillac Ranch bar in Southington, Connecticut, on May 5.
But as he sat in the back seat, he repeatedly called 911, according to WTIC.
Finally the officers pulled over to make him stop, but he became uncooperative when officers tried to put handcuffs on.
Barner-Walton was charged with misuse of the 911 system and interfering with an officer. [WTIC, 5/14/2019]

• Leonard Olsen, 70, was arrested in Lakeland, Florida, on May 10 for reckless driving after an off-duty sheriff's deputy filmed him sitting on his sunroof while his Cadillac motored down the road at about 40 mph.
When Florida Highway Patrol troopers asked him about riding on his sunroof, Olsen said he "didn't know about that" but later admitted that the car was on cruise control.
"The car drives itself and has a gigantic computer in it," he said, according to WTSP. "I thought it would be a nice way to praise G od for a minute ... and that's what I did."
After his arrest, Olsen told officers he would rather be taken to jail than back to his wife, who "treats (him) like a servant." [WTSP, 5/11/2019]