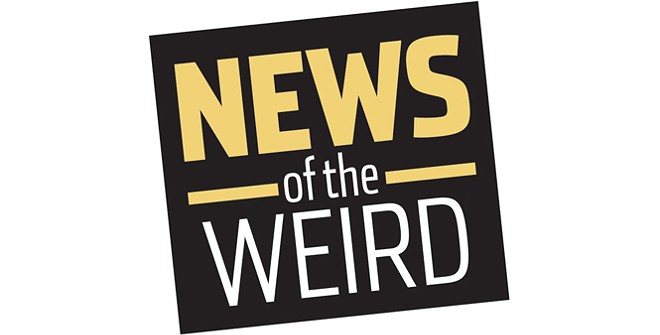 •
Georgia Michelle Zowacki of West Newton Borough, Pennsylvania, celebrated her 55th birthday on May 15 by drinking vodka all day, according to her boyfriend, David Rae.
They also went out to dinner to mark the occasion, but after they returned home, Zowacki became angry that there were no gifts or cards or a cake.
"Next thing you know, I'm getting stabbed," Rae told KDKA. He told Westmoreland County Police Zowacki came at him with a box cutter: "She went to my neck, she says, 'I'm going to kill you.'"
She ended up cutting his arm.
Then she "destroyed" his bedroom, throwing his TV to the floor and breaking his bed. She was charged with aggravated assault and spent the rest of her birthday in jail. [KDKA, 5/16/2019]

• A preschool student at St. Cyprian Children's Center in Philadelphia arrived at school on May 14 with a little something extra in his pocket: a baggie containing 22 purple plastic bags of crack cocaine. Fox29 News reported that a teacher's aide noticed the bulge in the 5-year-old's pocket and asked him to take the item out.
He told her the person who had handed him the bag had asked him to hide it. Philadelphia police are investigating. [Fox29, 5/15/2019]