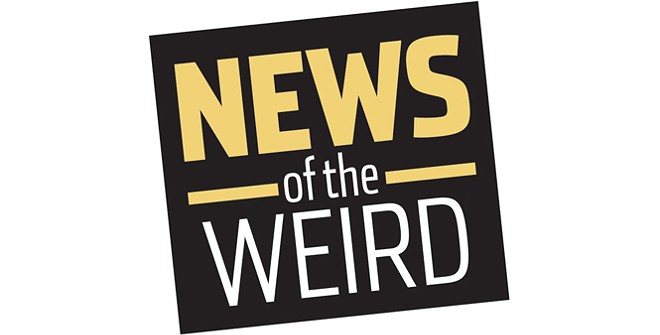 •
We don't know what brought 29-year-old Coffii Castellion of Largo, Florida, to the Mease Dunedin Hospital emergency room on May 13, but we know where she went afterward: the Pinellas County jail.
According to The Smoking Gun, Castellion first caused a stir when she nicked seven bathing cloths and 10 pairs of hospital slippers, valued at a combined $10.79, earning her a felony charge because of her two previous theft convictions.
But her most grievous crime that evening was "taking a (used) feminine pad from underneath her pants" and throwing it at a health care provider, striking her in the stomach.
For that, Castellion was charged with battery and held on $7,000 bond. [The Smoking Gun, 5/15/2019]

• Shonta Bolds, 36, was arrested on May 11 and charged with aggravated assault with a deadly weapon after she threw a coconut at a man who was sitting on the porch of the VIP Gentleman's Club in Key West, Florida.
The man had started filming Bolds, which upset her, leading her to yell at him and call him names.
Fox News reported that Bolds admitted to throwing the coconut but noted "it did not hit him."
Police explained to Bolds that since she was outside of the club, she could have no expectation of privacy. [Fox News, 5/15/2019]