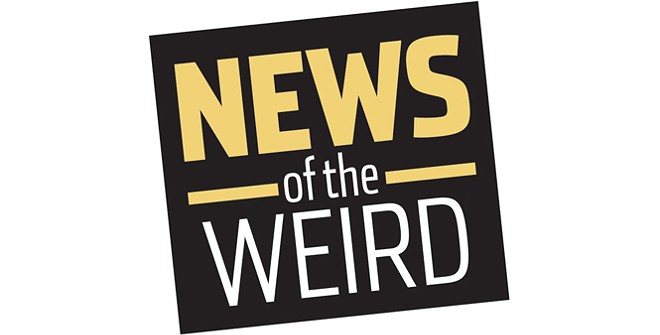 •
A 25-year-old man from Kapaa, Hawaii, will likely spend seven years in prison after going on a drug-fueled rampage in his former boss's home in December.
Forrest Broyles pleaded no contest on May 7 to charges that he broke into the home to claim his fair share of fish the two men had caught together.
Broyles told Kauai police he was using the hallucinogenic concoction ayahuasca when he used a machete to break the glass front door of the home, reported The Garden Island. He threatened the boss and his wife, saying he "was going to kill him and chop him up," then attacked the house instead, hitting a television, breaking windows, a sliding glass door, kitchen cabinets, the stove and microwave and a canoe paddle, among other items, amounting to about $3,000 in damages.
"That is what the whole incident was about," Broyles told a detective at the scene. "He owes me choke ahi."
Broyles was on probation at the time (for allegedly threatening two people with scissors); he is scheduled for sentencing in August. [The Garden Island, 5/8/2019]
• The Sioux Falls (South Dakota) Argus Leader reported that Brody Fuchs, 25, of Tyndall was arrested on April 23 and charged with second-degree burglary after a local man contacted police about items disappearing from his home over the course of a couple of years -- about $500 worth of sex toys.
The man had installed security cameras in the house, which caught Fuchs entering the home, staying for about 40 seconds, then leaving, according to the affidavit.
Bon Homme County Sheriff's officers searched Fuchs' residence and found a number of toys the victim said belonged to him. It was unclear whether the homeowner and Fuchs were acquainted. [Argus Leader, 5/10/2019]