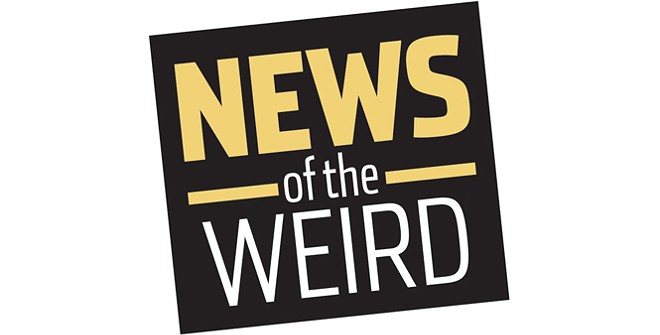 Runners of the Belfast City Marathon who felt the course would never end had a legitimate reason, CNN reported.
Organizing committee chairman David Seaton admitted later that "approximately 460 additional meters were added to the officially measured course of 26.2 miles," a difference of about three-tenths of a mile.
Seaton blamed the mistake on "human error, with the lead car diverting from the official route."
Organizers promised to adjust runners' times to account for the additional mileage. [CNN, 5/5/2019]
• Bartender Sarah Krueger was hoping to raise awareness about women's health issues at Yuzu in Lakewood, Ohio, when she introduced a new cocktail, the Even Can't Literally -- a red berry margarita sporting a tampon applicator as a garnish.
She told WJW that $1 from the sale of each drink goes to the Domestic Violence and Child Advocacy Center in Cleveland, and patrons can decide whether they want the garnish included or not.
Critics were quick to complain on social media, but bar owner Dave Bumba defended the promotion: "This is a small way to bring awareness to real good causes that we are behind."
Bumba also assured customers that the health department had OK'd putting the feminine hygiene product in the drinks. [WJW, 5/3/2019]