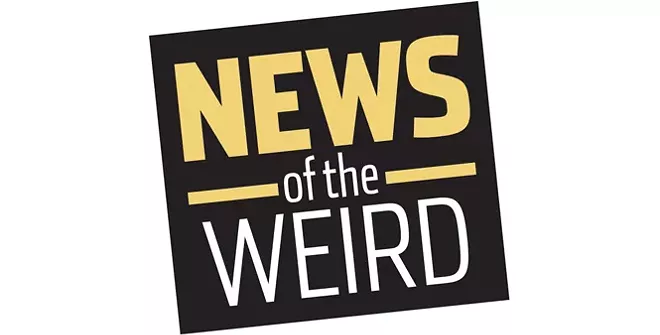 • In Tokyo, women who have qualms about living alone may soon have a new security option.
"Man on the Curtain" is a prototype smartphone app that connects to a projector and throws a moving shadow of a man onto a closed window curtain. The shadow man can be doing any of several different activities, such as boxing, karate, vacuuming, playing guitar or getting dressed.
Keiichi Nakamura, advertising manager of Leopalace21 Corp., an apartment management company where the idea originated, told Reuters that eventually his company would like to "commercialize it once we add variety, such as releasing a new video every day." [Reuters, 4/21/2018]
• Over the last two years, Cameron County employee Gilberto Escamilla, 53, of Brownsville, Texas, has been accepting shipments of fajitas worth a total of $1.2 million at the Darrell B. Hester Juvenile Detention Center in Brownsville.
The only trouble is, the inmates there aren't served fajitas.
Escamilla had been ordering the meat from Labatt Food Service in Harlingen and intercepting it to resell.
"It started small and got bigger and out of control," Escamilla told the court, according to The Brownsville Herald.
On April 20, he was sentenced to 50 years in prison after pleading guilty to theft by a public servant. [The Brownsville Herald, 4/20/2018]