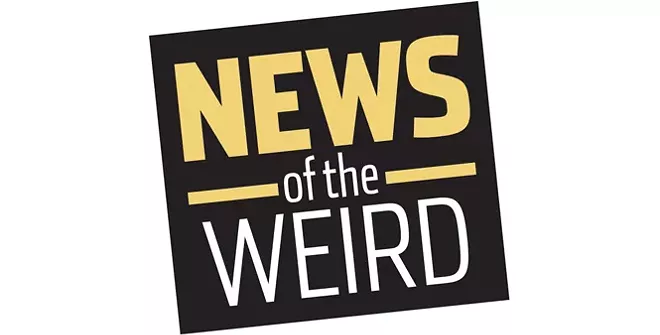 • At Pennsylvania State University, the Outing Club, founded in 1920, provided students with outdoor recreation opportunities such as hiking and camping. But no more.
Penn State has announced that after this semester, the university will no longer allow the club to organize student-led trips because it is too dangerous out in the wilderness, according to the offices of Student Affairs and Risk Management.
Two other outdoorsy clubs, the Nittany Grotto Caving Club and the Nittany Divers Scuba Club, have also been restricted from club activities outdoors.
Michael Lacey, president of the Caving Club, told the Centre Daily Times: "Penn State's just been clamping down really hard on the nature of activities" since the Jerry Sandusky scandal.
University spokesperson Lisa Powers said Penn State will offer school-sponsored outdoors trips, but students noted the cost will be much higher. [Centre Daily Times, 4/20/2018]
• In a perhaps unintentional bid for the worst criminal disguise of 2018, Kerry Hammond Jr., 22, broke into a GameStop store in St. Marys, Georgia, at 1:19 a.m. on April 13, where he was captured on camera wearing a clear plastic wrapper (of the sort that holds bundles of bottled water) over his head.
Even with the plastic "mask," WJXT reported, Hammond's face is clearly visible in surveillance video, and St. Marys police quickly identified him and captured him on April 17.
Hammond already had two active felony warrants for his arrest for burglary and second-degree criminal damage to property. [WJXT, 4/16/2018]