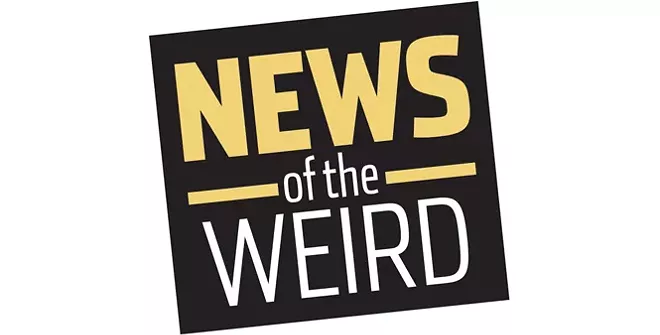 • 1. An unnamed Chinese man "accidentally" swallowed a plastic and metal lighter 20 years ago. 2. He neglected to seek medical attention until recently, when he began experiencing stomach pains and other symptoms we'd rather not detail here. 3. In early April, using a camera inserted in the man's body to locate the lighter, doctors at Dujiangyan Medical Center in Chengdu City, Sichuan Province, performed not one, but two surgeries to extract the item. The Global Times reported that the lighter had been severely corroded by gastric juices. [The Global Times, 4/16/2018]
• In Manchester, England, 75-year-old Peter Vipham of Rawtenstall, Lancashire, was shocked when he was approached in the city center by two women who identified themselves as law enforcement.
The officers told Vipham, a retired shoemaker, that he had been filmed littering when a small crumb of the pork pie he had been eating fell to the ground, and he flicked another crumb off his coat.
Vipham offered to pick up the crumbs, but told Metro News he was not given the opportunity to view the video footage, and he refused to pay the fine.
"If I had dropped litter I would pay the (50 pound) fine, but I would never drop litter. I am against litter 100 percent. I hate it," Vipham declared.
A Manchester city council spokesperson said the city would review the evidence and contact Vipham to discuss his case. [Metro News, 4/15/2018]