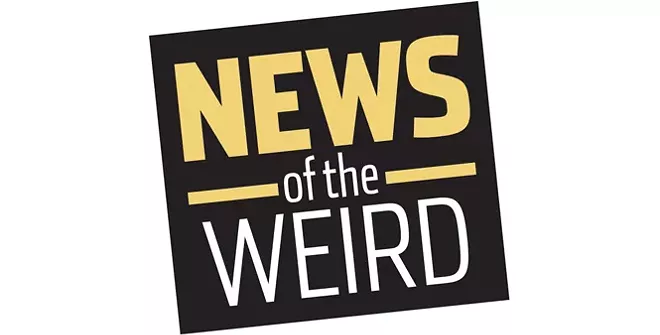 • Workers renovating the old Dayton's department store in downtown Minneapolis came across an unusual find in early April: the mummified remains of a monkey.
The store apparently had a pet department in the 1960s, and The Minneapolis/St. Paul Business Journal reported that Steven Laboe, who worked in the building in the early 2000s, heard stories of a monkey escaping into an air conditioning duct, where it may have met its fate in the form of an exhaust fan.
In fact, the mummy does show an injury to the abdomen. "We continue to find pieces of history in the Dayton's project as we redevelop the building," Cailin Rogers, a spokeswoman for the redevelopment team, told the Minneapolis Star-Tribune. [Minneapolis/St. Paul Business Journal, 4/10/2018; Minneapolis Star-Tribune, 4/12/2018]
• At Bull City Burger and Brewery in Durham, North Carolina, April is Exotic Meat Month! This year, according to WTVD, the restaurant offered a tarantula challenge.
Customers were invited to enter their name in a raffle, and if chosen could claim a $30 tarantula burger, which included a pasture-raised beef patty, gruyere cheese, spicy chili sauce -- and an oven-roasted zebra tarantula.
Those who finished the burger received a commemorative "tarantula challenge" T-shirt. [WTVD, 4/13/2018]