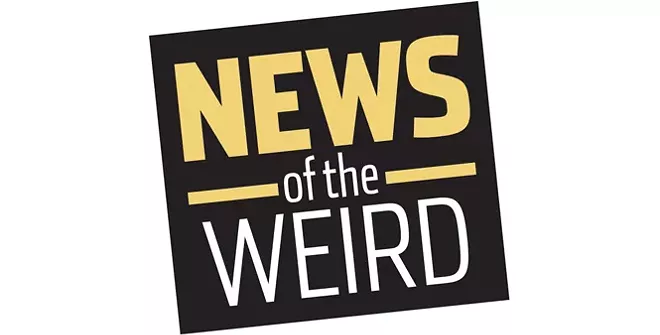 • Richland Carrousel Park in Mansfield, Ohio, a family-oriented destination, just wanted to provide a seasonal attraction for kids who wanted to pose for a picture with the Easter Bunny.
But Ladonna Hughett, 54, had other things in mind on March 24 when she plopped into the bunny's lap, grabbed him in inappropriate ways and made lewd comments, reported Fox 8 Cleveland.
She then moved on to ride a horse on the carousel, also in ways witnesses described as lewd.
"As soon as you think you hear all," said Mansfield Assistant Police Chief Keith Porch, "I've never heard of somebody performing those types of acts on the Easter Bunny." Hughett was arrested for public drunkenness and is no longer welcome at the amusement park. [Fox 8, 3/26/2018]
• McDonald's drive-thrus are a chill place to be, if three recent events are any indication.
On March 17, police officers called to a McDonald's restaurant in Okeechobee, Florida, found Derril James Geller of West Palm Beach had passed out in his car while waiting in line.
Geller was arrested for driving on a suspended license (a crime for which he had been charged three previous times).
But that's just the tip of the ice cream cone: The Okeechobee News reported that in January, an Okeechobee woman was charged with DUI after passing out at a different area McDonald's drive-thru, and in December, a Texas man also received a DUI for nodding off in the line at that same McDonald's. [Okeechobee News, 3/21/2018]