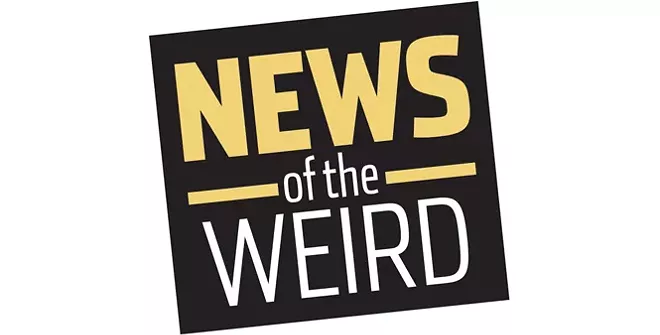 • Some people don't like ham.
When Beverly Burrough Harrison, 62, received a gift of ham from her family, she waited until they left, then set it on fire and threw it in a trash can at the Bomar Inn in Athens, Alabama, where she was living.
As smoke filled the room, AL.com reported, Harrison took her dog and left without alerting anyone to the fire.
As a result, she was spared from being a victim
of the ham bomb that blew out the front wall of the room when a can of butane fuel was ignited. Harrison was held at the Limestone County Jail on a felony arson charge and could face life in prison if convicted. [AL.com, 4/3/2018]
• Things went from bad to worse for soccer player Sanchez Watt during a match in Hertfordshire, England, on March 6.
Awarded a yellow card, Watt was asked his name by referee Dean Hulme, who mistook "Watt" for "What."
As Watt repeated his name over and over, the referee became perturbed and changed the yellow card to red for dissent, BBC Sport reported.
Hulme rescinded the card when someone explained the mixup.
"I think everybody found it amusing afterwards, including the referee," said team chairman Dave Boggins. "He was very apologetic." [BBC Sport, 3/7/2018]