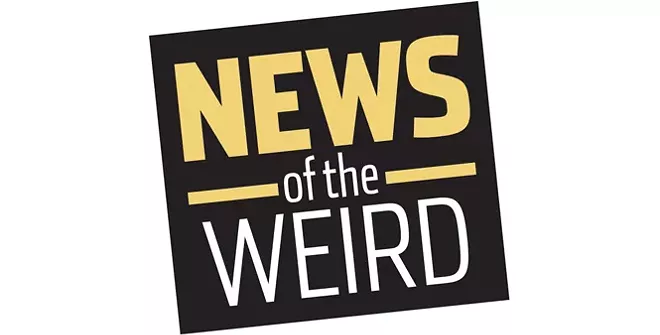 • Jonathan Rivera, 25, of Hartford, Connecticut, dutifully appeared in Hartford Superior Court March 7 to answer charges of stealing a car.
While he waited his turn, the Hartford Courant reported, parking authority agents outside the courthouse spotted a 2014 Subaru Legacy with license plates that had been reported as stolen.
The car itself had also been stolen from Newington, Connecticut.
Police waited for the driver to return and arrested Rivera as he started to drive away in the Subaru.
He was charged with second-degree larceny and taking a car without the owner's permission. [Hartford Courant, 3/7/2018]
• Phoenix mom Sharron Dobbins, 40, was determined to get her two teenage sons out of bed for Easter services on April 1. When one of them sassed her back, she grabbed a Taser and "I said, 'Get up! It's Jesus' Day!'" she told KNXV TV.
Dobbins said she "sparked" the weapon just to make noise, but the 16-year-old called police, who found two small bumps on the boy's leg and arrested Dobbins for child abuse.
Dobbins told KNXV, "I did not tase my son ... all I was trying to do is tell my kids to put G od first." [KNXV via ABC News, 4/2/2018]