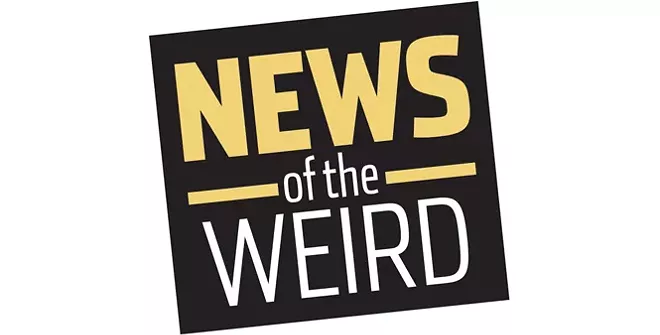 • A young driver in Buffalo, Minnesota, wasted no time earning an EPIC FAIL on her driver's test on March 21 when she rammed the car into the examination station before she'd even pulled out of the parking space.
As the driving test began, the 17-year-old shifted her 2014 Chevy Equinox into drive instead of reverse and hit the accelerator, causing the car to lurch forward, jump the curb and crash through the window of the station, located in a strip mall.
While the driver was not hurt, the examiner, 60, was taken to a hospital with noncritical injuries.
Buffalo Police Chief Pat Budke told the Minneapolis Star Tribune that no charges would be filed. [Minneapolis Star Tribune, 3/22/2018]
• Presumably in the throes of a serious case of munchies, Lizabeth Ildefonso, 44, drove up to the security booth at the Suffolk County (New York) jail at 10:12 a.m. on March 16 and tried to order a "bacon, egg and cheese" sandwich.
Deputy Sheriff Yvonne DeCaro explained that she was at the jail, but Ildefonso "insisted that she really wanted a sandwich," the Riverhead News-Review reported.
The deputy noticed Ildefonso's eyes were dilated and glassy, and that she had white powdery residue in her left nostril. DeCaro also checked her license and found it was not valid.
After failing a field sobriety exam, Ildefonso was charged with felony driving while ability impaired by drugs and driving without a valid license. [Riverhead News-Review, 3/17/2018]