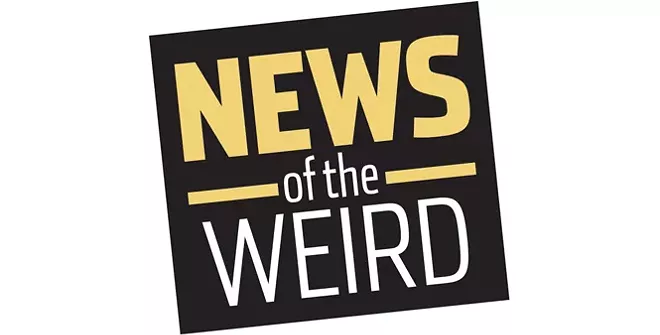 • In Toronto, a group of animal rights advocates started protesting outside a restaurant called Antler in early December.
By March, the protests had grown, and Antler's co-owner, Michael Hunter, had had enough of the "murder" signs and "You've got blood on your hands" chants. So on March 23, he told the Globe and Mail, he figured, "I'm going to have my own protest. ... This is who we are and what we do. So I went and got a deer leg."
Hunter brought a cutting board, knife and the hindquarter of a deer into the front window and butchered the meat while the protesters looked on.
As a result, Hunter and the protesters are now trying to open a dialogue, and reservation requests at Antler have increased. [Globe and Mail, 3/28/2018]
• Neighbors in Gainesville, Florida, called police on March 11 after finding a set of stairs barricaded in their condominium complex.
The Gainesville Sun reported that Derrick Lamar Walker, 34, told officers on their arrival that his neighbors had been stomping in the stairwell outside his apartment to "get back at him for his several (insurance-related) lawsuits," according to a police department report.
In retaliation, Walker had covered the stairs with fishing line, thin rubber gaskets, duct tape and cooking oil to try to keep the neighbors away. He was arrested on a criminal mischief charge and was held at the Alachua County Jail. [Gainesville Sun, 3/13/2018]