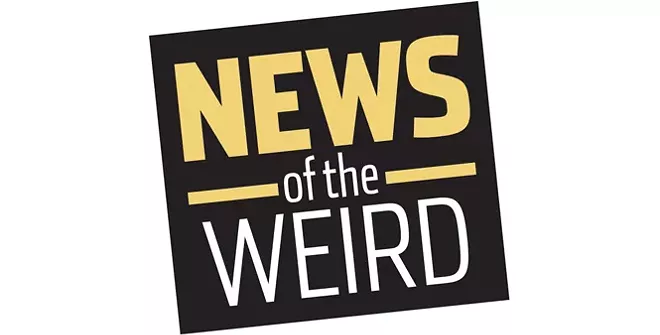 • It's been a twisty, U-turny road for Brittany Ann Koerselman, 19, and her first (soon-to-be second) husband, Jeremie Rook, 24, of Little Rock, Iowa.
The two originally married in 2014, when Koerselman, then 15, was pregnant with Rook's child. But they divorced when she was 18.
"He just wasn't ready to be all of that," Koerselman told Metro News. "The parent, the husband, the responsible person. He just wasn't ready for that."
She said she and Rook have gotten back together and split up seven times since their divorce, but they can't stand being apart, so they're planning a "f-ing princess wedding" for this summer. "The last time I got married, I got swollen on the way to Missouri -- it's six hours (drive), so my shoes didn't fit," Koerselman recalled.
"We're reusing (the) old engagement ring. He's different this time," she told (herself). [Metro News, 3/28/2018]
• Shannon Dean Egeland, 43, of Kuna, Oregon, was found guilty Feb. 28 in an elaborate scheme to delay a prison sentence and collect insurance.
The Idaho Statesman reported that shortly before Egeland was to begin a 10-year jail term in 2014 for his role in a $20 million housing scandal, he took out a disability insurance policy and talked his then-17-year-old son into shooting him in the legs with a 20-gauge shotgun, which would delay his prison term -- not to mention let him collect on the new insurance policy.
After the teenager shot him, Egeland called police and said he'd been assaulted, but police became suspicious when they found Egeland's wallet and BMW were still at the scene.
U.S. District Judge Anna J. Brown tacked three years and 10 months of additional time onto Egeland's original sentence. Egeland, who eventually lost his left leg, stood before the judge on his prosthetic leg and said he'd had a lot of time to reflect on his crimes and realized he needs mental health counseling.
Assistant U.S. Attorney Scott Bradford called him a "menace to society." [Idaho Statesman, 2/28/2018]