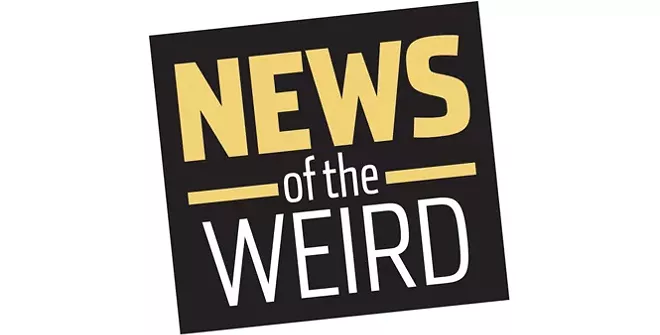 • Saginaw, Michigan, defense lawyer Ed Czuprynski had beaten a felony DUI arrest in December, but was sentenced to probation on a lesser charge in the incident, and among his restrictions was a prohibition on drinking alcohol -- which Czuprynski acknowledged in March that he has since violated at least twice.
However, at that hearing (which could have meant jail time for the violations), Czuprynski used the opportunity to beg the judge to remove the restriction altogether, arguing that he can't be "effective" as a lawyer unless he is able to have a drink now and then. (At press time, the judge was still undecided.) [MLive.com, 3-10-2017]
• Maryland state troopers stopped when they caught sight of a drummer working out all alone on the side of traffic-packed Interstate 695 near Windsor Mill Road in Baltimore, at about 10:30 a.m.
As the troopers later reported, the man had run out of gas and, rather than just sit around in his car, had set up his full drum kit on the shoulder and practiced while he awaited assistance. After a utility truck arrived, with gasoline, the drummer packed up and went on his way. [Baltimore Sun]