Jewish World Review June 8, 2004 / 19 Sivan, 5764

Regina C. Davis
Want young people to `Rock the Vote'? Teach them how
http://www.jewishworldreview.com | Early in his term, President Bush unveiled landmark education reform that promised to "leave no child behind." We'd hold school systems accountable, he said, make sure kids graduate with the full range of knowledge that is so vital to prosperity and success in today's technology-driven society. Politicians from both sides of the aisle supported the proposal and schools scrambled to implement it.
Many of us are still undecided on the wisdom of Bush's grand idea. And we may no longer be leaving children behind, but I know one thing for sure: We're leaving them outside the voting booth.
As a college instructor who teaches AP English courses to high school seniors, I'm usually greatly impressed with their skills, their creativity and their curiosity. But sometimes, I'm the one who gets an education. Teenagers, it seems, are bombarded with public service announcements encouraging them to "Rock the Vote," to obtain that little yellow registration card without delay when they turn 18 and judiciously exercise the power it represents.
Unfortunately, according to some of the teens in my class, the enthusiasm ends there. My class decided to spend some time brainstorming an essay on voter apathy. Our conversation went something like this: "What do you think causes people not to vote?" I asked. Shrugs all around. "Negative ads," one kid said.
"My dad says all politicians are the same, so why bother?" another pointed out. Finally, one student leaned forward and offered a suggestion that summed up the source of the problem perfectly: "No one really showed us how."
"What?!" I sputtered. "Aren't you supposed to learn this sort of thing in civics class?" Apparently not. Civics class, they informed me, is too focused on the historical foundations of our democracy, not how it plays out in everyday life.
I've discovered that most young people understand the general concept, but they don't have the specifics. I showed my class a sample ballot printed in advance of the upcoming election - all but one student had never seen one. They gathered around and looked it over carefully. Then the floodgates opened: "What, exactly, do you do once you go in the little booth? Will the poll workers help you and answer questions? It's sort of intimidating. I wouldn't want to look stupid." "How do you know where to go?" "When do the polls open?" "How do we decide?" "Is there a Web site?" "Do they have to tell the truth in campaign ads?"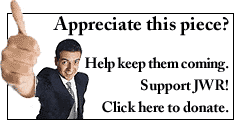 As their college English instructor, I'm really not the one who should be answering these questions (although I was glad to). My students are in the top percentage of their class - one is student body president, another is president of the school's National Honor Society chapter, many received Promise scholarships and all have high GPAs - and they shouldn't need to ask. How can we send our young people out into the world without making sure they are comfortable exercising this most basic of rights? How can we teach them advanced chemistry and calculus and culinary skills and MLA style and not show them how to operate a voting machine?
I think about our soldiers serving in Iraq, many only 19 or 20 years old and fresh out of high school. How many of these young people know how to vote? How many of them realize that voting is also a patriotic act? How many of them know that they have a part to play in our democracy that does not include carrying an M-16?
Assigning blame is counterproductive. Besides, experience has shown me that many teachers and school administrators are highly committed and do a wonderful job.
I'm equally sure that this is an issue that is not being ignored altogether. But teenagers are a finicky bunch, and maybe we need to take a more practical approach. Let's have in-school mock elections - students can use actual voting machines to learn to sort through ballots that sometimes confuse the most experienced voters. Take a (useful) field trip to the voter's registration office. Invite election officials to speak in classrooms. Have a contest to see which student can create the best get-out-the-vote poster. Let art students design a kiosk to offer teen-friendly voter's guides.
There are numerous ways to get young people interested in and educated about the voting process that won't strain already-tight school budgets. Will something that we do today affect voter turnout significantly in November? Probably not, but if the debacle of the 2000 election taught us anything, it should be that we have plenty of democracy to spread here at home.


Regina C. Davis is a Charleston Gazette copy editor and adjunct faculty member at West Virginia State University.Comment by clicking here.

© 2004, Charleston Gazette Distributed by Knight Ridder/Tribune Information Services.