Jewish World Review June 26, 2003 / 26 Sivan, 5763

Joseph L. Galloway

Helping disabled veterans with college life is this man's goal




http://www.jewishworldreview.com -- John Gebhardt has a dream, and he's looking for a million dollars to make it come true.

Gebhardt is the veterans' service office on the campuses of the University of Florida and Santa Fe Community College in Gainesville, Fla. He works with 700 to 800 young veterans of the U.S. military who are going to college on the G.I. Bill.

He wants to bring more veterans to campus - veterans who are wheelchair-bound or have complex medical conditions as a result of injuries received in combat or in training.

"Of 46,000 students at the University of Florida and the other 14,000 students attending Santa Fe Community College, there are exactly zero veterans attending who are wheelchair-bound or severely disabled," Gebhardt said. "We can make the assumption that they do not attend because there are no support systems for them."

Gebhardt wants to buy a former sorority house as a residence for more than 30 able-bodied veterans and build an annex that would be planned for easy access for severely disabled veterans. He says he can buy the existing building for $500,000 and build the annex for another $500,000.

He would charge the veterans $300 a month for room and board. Veterans of recent military service who participated in the college savings program - putting $100 a month into the program for their first year of service - are entitled to a stipend of $900 a month for 36 months to cover all expenses.

That doesn't go far, given tuition costs and the cost of housing, food and books. Gebhardt says the veterans' residence would go a long way to supplementing their budgets.

Many of the veterans coming to Gainesville join the Florida National Guard to qualify for lower in-state college tuition rates. Others also sign up for Reserve Officer Training Corps (ROTC) for scholarship assistance. When they graduate, they will return to the military as officers.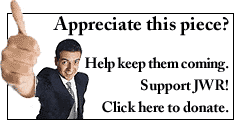 Gebhardt helps the young veterans find part-time jobs: 300 of them work at the local Veterans Administration Hospital for minimum wage. His office provides counseling on tuition problems, academic problems and just plain problems. "We do everything we can to keep these young men and women in college," he says.
"The support system we are promoting, and that we know will work, is a permanent Collegiate Veteran Residence within walking distance of the University of Florida," he says. "This academic-based program would provide modest cost living facilities, fully accessible, with tutorial programs to assist with academic achievement."
The biggest plus, Gebhardt says, is that disabled veterans would be living in a community with peer veterans who understand the challenges and could help overcome those challenges. "This would be basically pulling from the strength of military communal life and academic communal life to help disabled veterans transition to full independence."
Gebhardt foresees the program developing as a national magnet program for veterans with neurological injuries in conjunction with the University of Florida Brain Institute.
The 54-year-old native of Luddington, Mich., - a self-described "fourth-generation Kraut, and the only one of my family who left the shores of Lake Michigan" - knows the program can work because he and the college veterans in Gainesville operated a Veterans Residence there last year.
"We had 40 residents each paying $300 a month at the old place but we threw in the towel because the facility came with an $800,000 debt, and that was costing us $11,000 a month; it was just too big a debt to drag along," Gebhardt says.
Gebhardt was drafted in 1966 and, although he volunteered for Vietnam duty several times, he was kept at Fort Polk, La., for his entire tour. He also works with 600 to 700 students who are the children of deceased or 100 percent disabled American veterans. "These are the children of my buddies, and I am really proud of them and proud to be working with them," Gebhardt said.
He believes in helping America's veterans help themselves, and he believes in higher education. He and his schoolteacher wife, Lawretta, are both beginning part-time studies toward their master's degrees this fall. Their three children, including a 26-year-old son who is homebound with multiple sclerosis, are all college students. Their son takes courses at Santa Fe College via the Internet.
Gebhardt said he and the presidents of the two college veterans groups in Gainesville would be coming to Washington early next fall to talk to officials at the Veterans Administration, the Paralyzed Veterans Association, and members of Congress about ways to make their dream come true.


Joseph L. Galloway is the senior military correspondent for Knight Ridder Newspapers and co-author of the national best-seller "We Were Soldiers Once ... and Young." Comment by clicking here.

© Knight Ridder/Tribune Information Services.