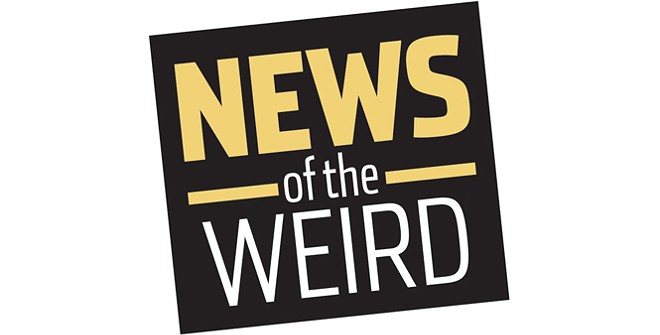 • Police in Gwinnett County, Georgia, finally caught up with 35-year-old Speedy Gonzalez, of Buford, on April 25.
Gonzalez had been wanted in connection with a theft in January, when multiple checks were reported stolen from a mailbox in Suwanee, the Associated Press reported.
Gonzalez allegedly cashed the checks, used the money to buy more than $3,000 worth of merchandise at Home Depot, then returned the goods for cash.
He was charged with forgery, identity theft and theft by deception. [Associated Press, 4/28/2020]
• In the Sydney, Australia, suburb of Marrickville, a family has resorted to erecting a fence and a warning sign to scare away a "mystery human poo-er" who has allegedly been defecating next to their garage, United Press International reported.
"We have installed this fence and a camera to hand over to police," the sign reads.
"We understand that COVID-19 is tough on everyone but please stop (expletive) on our garage." The message also includes directions to a nearby public toilet. [United Press International, 4/28/2020]