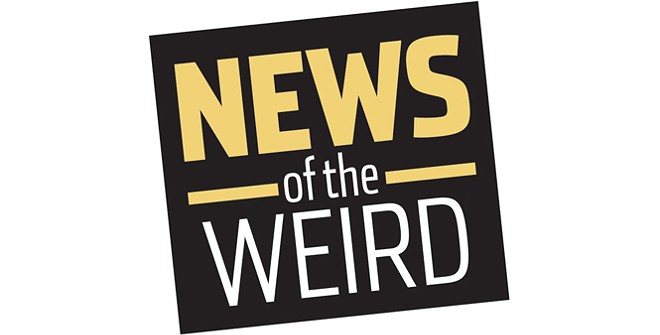 • In Logrono, Spain, an unidentified man pushed the envelope on Spain's stringent lockdown rules, which make an exception for pet owners, who are allowed to go outside briefly with their pets, according to Gray News. The National Police tweeted a photo on April 24 of the man being arrested for sitting on a city bench holding his pet fish a fish bowl. [Gray News via 14News, 4/24/2020]
• Brian Wood, owner of All American Gator Products in Dania Beach, Florida, is taking face masks to a whole new level by fashioning coverings made with the skin of Burmese pythons.
"Some people want to make a fashion statement even during this pandemic, so I want to give them options," Wood told the Miami Herald on April 19.
The snakeskin itself doesn't offer any added protection, but the masks would allow for a filter or lining to be inserted and removed.
Wood hopes to add alligator and crocodile skin masks to his offerings, although alligator, "the diamond of leathers," would be more expensive.
Wood said he will be buying animals from local hunters to meet the demand. [Miami Herald, 4/19/2020]