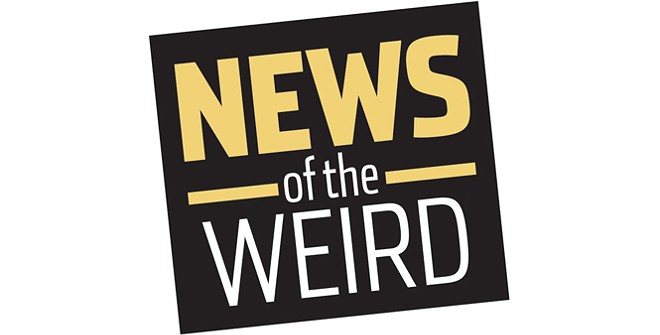 • Many hospital workers are self-isolating to keep their families safe from COVID-19 exposure, but Corpus Christi, Texas, emergency room doctor Jason Barnes, 39, is taking a novel approach: He's moved into his kids' treehouse in his backyard.
Barnes told the Caller Times on April 20 that he's lived in the treehouse for about three weeks. If he needs something, he'll shout down to the kids or call the house.
"(T)he Wi-Fi reaches the treehouse, so I have my laptop and my own little command center here," Barnes said.
He uses a camping toilet with disposable bags, and he either showers at the hospital or "my oldest son will rig up a water hose. ... Luckily, my fence is pretty tall."
As for when he can re-enter the house, Barnes said, "We're always looking at the CDC and Gov. Greg Abbott's decision, but the final determinator is the wife." [Caller Times, 4/20/2020]
• The Washington Examiner reported on April 21 that some people appear to be spending their coronavirus stimulus checks on another kind of stimulation.
The adult live model site Cams.com says it has seen a surge in traffic.
"Since April 13, we've seen a 22% uptick in traffic to our livestreaming site, and tips to our models have increased by 40%," said Gunner Taylor, director of strategic development for FriendFinder Networks, of which Cams.com is a part.
Traffic from Washington state is up 204%, and it's up 83% in Illinois, but it's down in Washington, D.C., by 29%. [Washington Examiner, 4/21/2020]