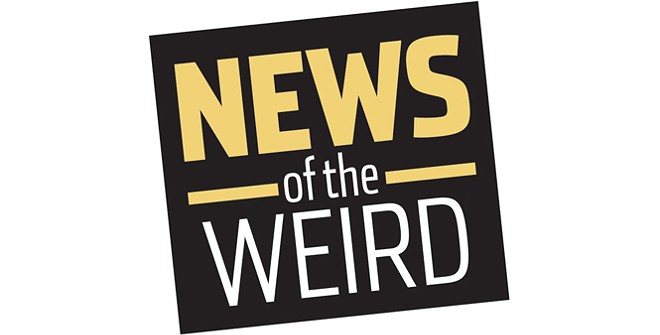 • Early on the morning of April 15, an unidentified driver smashed his yellow Mustang into a fence in unincorporated Marin County, California, KPIX reported.
California Highway Patrol Officer Andrew Barclay later recounted what followed: The driver tried to back out of the fence, but failed to realize he was in drive and crashed through a home instead.
The homeowner came out to investigate and, noting the driver's impaired state, removed the keys from the Mustang and returned inside to call police.
The driver then discovered the keys inside the homeowner's Toyota and tried to make his getaway, Barclay said, but he shifted the car into drive and barreled through the house once more, coming to rest alongside his Mustang.
When the homeowner again tried to take the keys away, the driver allegedly hit him repeatedly, causing major injuries.
CHP arrested the driver for suspicion of DUI involving drugs, battery and theft of a vehicle. [KPIX, 4/15/2020]
• Geauga County (Ohio) Sheriff Scott Hildenbrand told WJW his office was called to break up a large party of Amish late on April 18 in Huntsburg Township.
"When we got there, there was a barn full of people and some of them ran," he said.
One partier was arrested for disorderly conduct, two were charged with underage drinking and another was issued a summons for violating the state's stay-at-home order, according to the sheriff.
"We won't tolerate this," Hildenbrand said, "and we have to keep everybody safe."
Amish people are reportedly continuing to gather in large groups, and the county health commissioner has sent a letter to Amish bishops about an increase in COVID-19 cases in that community. [WJW, 4/20/2020]