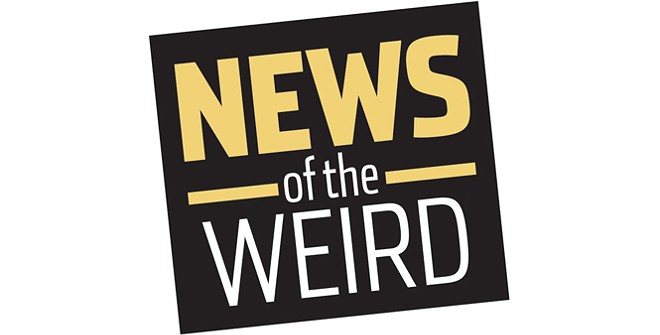 • Ethan Palazzo, 30, of Collingswood, New Jersey, was arrested by police in Old Forge, who found him naked inside a local funeral home on April 11.
According to a criminal complaint, Palazzo allegedly broke into the Thomas P. Kearney Funeral Home around 8 p.m., then rummaged through the facility's chemical closet and left a cold bottle of beer in a display casket.
The Citizens' Voice reported Palazzo smelled of alcohol and declined to give police a motive for his trespassing; he was charged with burglary, criminal trespass and criminal mischief. [The Citizen's Voice, 4/15/2020]
• Doriana Fontanella contacted KDVR in Denver to report that she's been inundated with phone calls recently and she suspects she know why: Her mobile phone number is just one digit off Colorado's fax number for the Department of Labor and Employment, where people are trying to send applications for unemployment claims.
"There's a real need out there, and I needed to let people know that I'm not the one they want," Fontanella told the station's Problem Solvers team. "I see on the news they're saying they can't get any response from unemployment, and I think that's because they're not getting the right number." [KDVR, 4/22/2020]