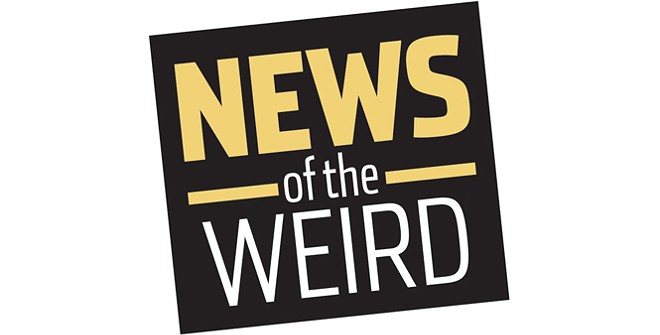 • A new study has found the presence of a parasitic worm called Anisakis, or herring worms, in raw or undercooked seafood has increased 283-fold since the 1970s.
Study co-author Chelsea Wood, assistant professor in the University of Washington's School of Aquatic and Fishery Sciences, said most people who've eaten the worms think they have food poisoning.
The symptoms are much the same, she told United Press International, and they disappear after the worm in a few days.
But the worms can reach 0.8 inches in length and are visible to the naked eye, Wood noted.
While fish processors and sushi chefs are adept at removing the worms, she suggested cutting sushi in half and inspecting each piece if you're concerned. [United Press International, 4/14/2020]
• Furquan Muhammad, 22, started his very bad encounter with law enforcement on April 11 when he sped off after being pulled over in Monroe County, Georgia, for not having a license tag, authorities said.
Georgia State Patrol spokesperson Lt. Stephanie Stallings told the Atlanta Journal Constitution that as the car sped by, troopers saw "there were other passengers in the fleeing vehicle that appeared to be children."
The chase went on through four counties, until Muhammad crashed into a state trooper's car, which then caused a chain reaction involving four police vehicles and injured two troopers, according to authorities.
Along with Muhammad in the car, deputies said they found four children (ranging in age from 9 weeks to 15 years old), marijuana, Xanax pills, a firearm and $2,000 in cash.
Muhammad was arrested on multiple charges. [Atlanta Journal Constitution, 4/14/2020]